Tucson Personal Chef Puts Hours Back Into Your Day
Tucson Personal Chef Puts Hours Back Into Your Day
Put an End to Takeout! Get the Home Cooked Meals You Deserve With Help From a Tucson Personal Chef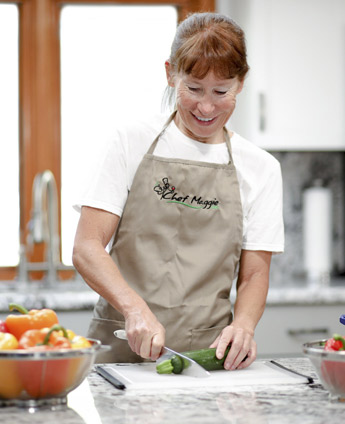 Let's face it ...
You work hard. Your days are spent in meetings, on the phone, jetting from appointment to appointment, and when all is said and done, you are too exhausted to worry about what's for dinner. All too often, you go home to an empty refrigerator, finding yourself forced to reach for the phone and dial up for takeout instead.
As a busy professional, you deserve the luxury of healthy, home cooked meals, but who has time for that?
A Tucson Home Chef Satisfies Your Craving for a Home Cooked Meal!
No longer do you have to spend the energy and money going out to eat or having unhealthy pizza delivered night after night. As your personal chef, my job is to help you and your family enjoy time around the table while you indulge in nutritious, tasty meals together.
Jon and I used to dine out far more than we should. This resulted in lost time going to a restaurant, waiting for our meal to be prepared, and paying a high price for the food and then travel back home. There was little attention to dietary needs and we found we had no time left for things we needed to do in the evening. We were spending in excess of $450 a month on dining out.
 
Chef Maggie, your attention to dietary needs and research before you recommend a menu has allowed us to be more conscious of our eating habits. Eating at home is a more relaxed environment providing less stress through the evening and more time for each other." – Annette and Jon