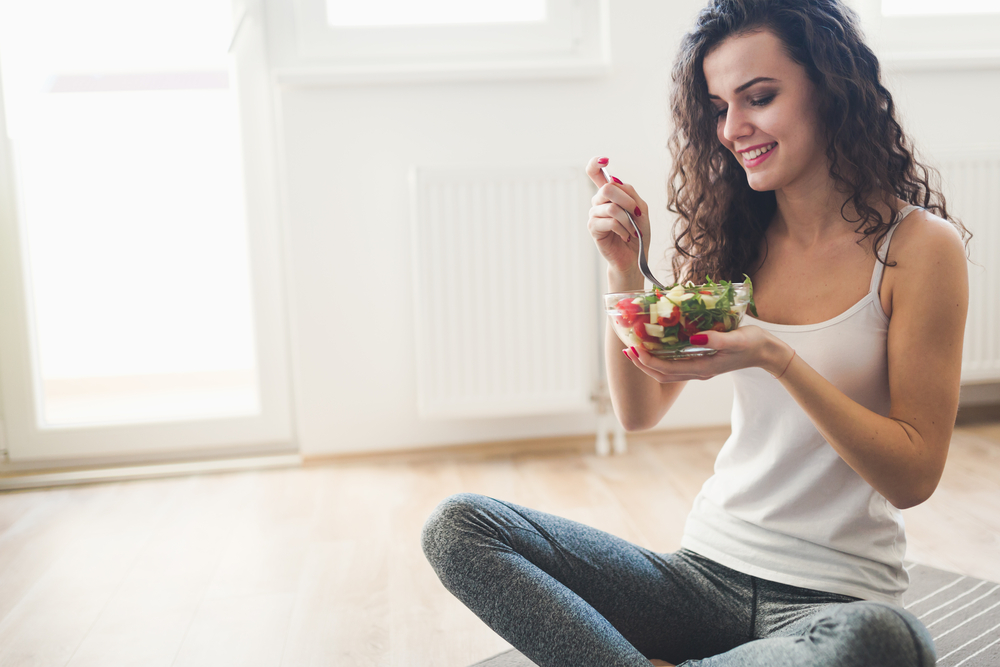 Salads are a wonderful thing. A salad can be a side, an appetizer, or an entree all on its own – or even a refreshing dessert, in some cases. Additionally, because salads are such a light food and are usually best enjoyed chilled, they're ideal for eating during the heat of the summer.
Since summer begins settling in for a long and sweltering stay, many people are on the lookout for some new, delicious salad options. Unfortunately, it's often hard to find a salad that'll please everyone in the family. This is especially true if you have kids, seeing as they tend to be picky little people.
Still, there are some salad recipes out there that'll please even the pickiest of children. We've done all the legwork for you and compiled a list of amazing, kid-friendly summer salads your whole family can enjoy.
What do you get when you mix a traditional salad with berries and candied pecans? An absolute masterpiece that, thanks to the sweet touches added by the berries and nuts, will be adored even by kids.
Try this Strawberry Pecan Salad from Simply Home Cooked and experience the magic for yourself.
Everything's better on a stick, and yes, that includes salad. If you want to make your salad easy and fun to eat while still keeping things delicious, try making these BLT Salads on a Stick from Art From My Table. Kids will love the novelty of it, and you'll love the super easy cleanup.
Cookouts are a quintessential summer event, and that means cheeseburgers are a quintessential summer food. However, cheeseburgers contain a lot of carbs and not very much by means of nutrients, meaning they should be a once-in-a-while food.
This Cheeseburger Salad from My Recipes, on the other hand, is just as tasty and offers far more nutritional benefit. Best of all, considering it tastes so much like burgers, the kids'll eat it right up!
Not many people can resist a Dorito chip, and kids may be among the chip's biggest fans. Why not take this snack food that kids already love and top it with all sorts of tasty ingredients to make the ultimate taco salad?
That's exactly what the folks at Spend With Pennies did with the creation of their delicious Dorito Taco Salad.
#5: Carrot and Raisin Salad with Pineapple
Most people think salads should all start with a base of greens. However, we've seen time and time again that this really doesn't have to be the case. Because greens are often what kids are most opposed to, it's great to find other salad base options.
One of the best alternatives is shredded carrots. That's what the Food Genius chefs used to make their delicious Carrot Raisin Salad with Pineapple, and it's definitely a winner.
#6: Watermelon Salad with Cucumber and Tomato
Sometimes it works well to go with a fruit base instead. This incredible Watermelon Salad with Cucumber and Tomato from This Week for Dinner proves that point quite well. Not only does it use a delicious fruit base that kids love, it also still manages to squeeze in some veggies for good measure.
#7: Fruit Salad with Vanilla Pudding
Why not stick with the salad theme after the meal by serving salad for dessert? We discovered this Fruit Salad with Vanilla Pudding recipe on Spruce Eats and think it's an absolutely wonderful way to end any meal. The pudding adds just enough sweet creaminess to the fruit resulting in a truly divine combination.
This year, consider adding a few fabulous, kid-friendly salad additions to your summer lineup. Start introducing them in now to ensure you have time to try them all, pick your favorites, and rotate through them time and time again.