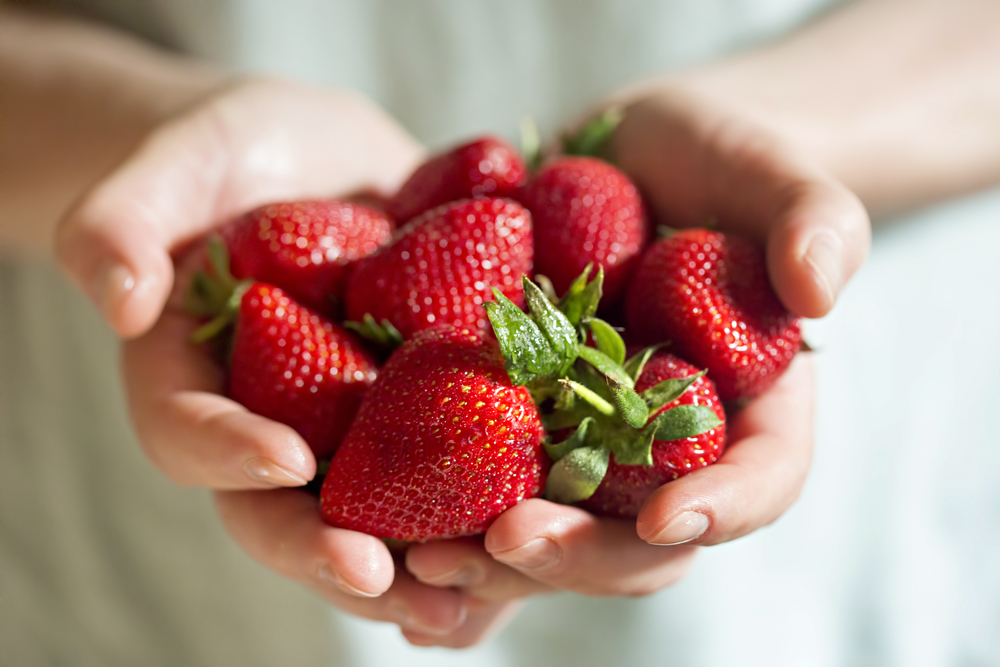 Strawberry season has arrived, and this is truly something to celebrate. Whether you're planning to head out and pick some berries of your own or just pick some up at the store, you will definitely want to ensure some of these delicious treats make it into your kitchen.
Wondering what to do with all those delicious, sweet berries? Why not take full advantage by indulging in some awesome strawberry recipes? There are tons of incredible options when it comes to cooking with berries, meaning it's easy to find something you love.
Here are 6 delicious strawberry recipes.
Strawberry shortcake is a well-known dessert that everyone thinks of when they think about strawberries. Looking for a delicious recipe for this classic cake? This option from Food Network is highly recommended and not too terribly difficult to make.
Be sure to make your own whipped cream according to the directions. It really adds to the dish like you won't believe!
#2: Fresh Picked Strawberry Ice Cream
As the weather warms up, we'll all be looking for ways to cool off. Ice cream is, of course, the perfect solution to this problem, and this Fresh Picked Strawberry Ice Cream recipe from Genius Kitchen makes some of the best ice cream around.
Serve this amazing dessert on its own or top it with whipped cream and more strawberries. Either way, you'll love the results.
#3: Pork Tenderloin Medallions with Strawberry Sauce
Who says strawberry recipes have to be dessert? The combination of pork tenderloin and strawberries in this recipe from Taste of Home is incredible.
The sweet berry sauce offsets the saltiness of the pork just a bit, and all of the ingredients come together in the most harmonious of ways. This is one you'll want to invite guests over to enjoy with you.
#4: Chicken-Strawberry Spinach Salad with Ginger-Lime Dressing
Want a refreshing, light lunch or dinner dish? Look no further than this Chicken-Strawberry Spinach Salad from an Allrecipes user. The strawberries add just a hint of sweetness while the awesome ginger-lime dressing gives the whole thing exactly the right kick.
Pack this tasty meal into a jar for a take-along lunch or enjoy it as a simple dinner at the end of a long day.
Have you ever tried strawberry soup? If not, you're missing out on something amazing. This chilled soup is a perfect appetizer to go with almost any summer meal. It's light and slightly sweet, meaning it blends well with other foods while still standing out from the crowd in a unique way.
Of course, you'll need a recipe, and this version from Taste of Home is just the thing.
#6: Mexican Strawberry Water (Agua de Fresca)
Fruit-flavored water (aka agua de fresca) is a classic favorite in Mexico, and for good reason. These wonderfully refreshing beverages come in a variety of flavors and are a real treat on warm days. Want to try it for yourself? Make a strawberry-flavored agua de fresca using this recipe from an Allrecipes user and you'll soon understand what the hype is all about.
These 6 amazing recipes should be enough to get you started this strawberry season. However, if you find you need more recipes, you can always scour the web for more amazing options. There are plenty out there, and it's hard to go wrong when there are strawberries are involved.