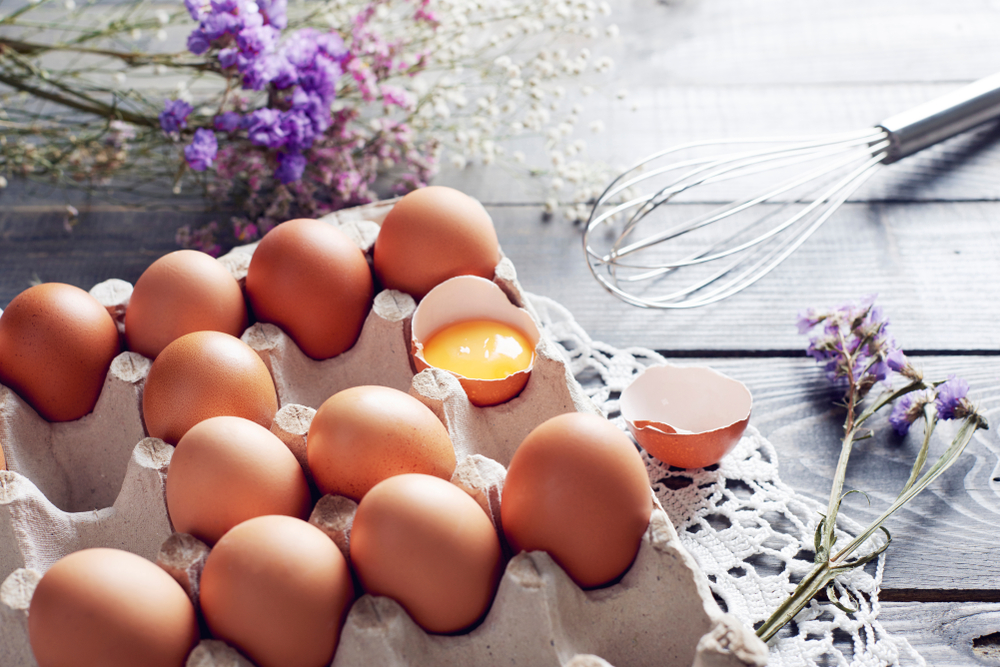 Eggs are a wonderful food. They are filling, healthy, and extremely versatile. Best of all, they're a super affordable form of protein. Unfortunately, far too many people fall into the trap of making eggs the same way over and over, so eating them gets old pretty quickly.
For this reason, it's a good idea to make a point of trying new egg recipes. By mixing things up a bit, you'll keep this awesome ingredient interesting and versatile, proving it's still a great staple to have on hand.
Here are a few of my favorite egg recipes for you to give a try.
Everyone loves a great quiche. That said, not everyone loves putting in all the work required to make one. Luckily, there are options like this Quick Quiche recipe from Allrecipes. Not only does it result in a delicious quiche, it actually does so in a very short amount of time, making it a good choice even when you're in a hurry.
Another classic egg recipe, egg salad is the perfect lunch on a summer day. After all, what could be better than a super quick, chilly, yet filling meal when you're feeling hot?
Some egg salad recipes are better and others though, and we've found that this Creamy Egg Salad recipe from Taste of Home is easily one of the best out there. Don't believe us? The reviews say it all! You don't have to trust reviewers though. Go ahead and try them for yourself!
Looking for something a bit more unique? This Eggs in Purgatory recipe from Add a Pinch is both unique and tasty. It includes poached eggs in a spicy tomato sauce. While this may seem overly simple and even boring, it's actually quite flavorful and makes for a wonderfully filling breakfast or a quick and easy dinner. In fact, we'd gladly eat this slightly spicy, super delicious meal any time of day.
Despite their name, these Breakfast Egg Muffins from Cafe Delites are also great any time. Better yet, these tasty treats are perfectly portioned grab-and-go snacks that can be made ahead of time and eaten whenever hunger strikes.
The website provides 3 different ways of making these muffins, meaning you can easily change things up from time to time. This is great because you'll always want to have a few of these on hand, and with so many fillings to choose from, they'll never grow old!
We've already established that eggs are amazing, but we must also mention that tacos are fantastic. Obviously then, these Scrambled Egg Tacos from Cooking and Beer are a definite win.
The tacos include cotija cheese and plenty of spices, ensuring the egg base is flavorful enough for an intensely wonderful dinnertime meal that you and your family won't soon forget.
Hopefully, these lovely egg recipes will help remind you of just how great eggs can be and encourage you to incorporate them into your diet a bit more often. Go ahead and pick up a dozen or two and start making some egg creations of your own!