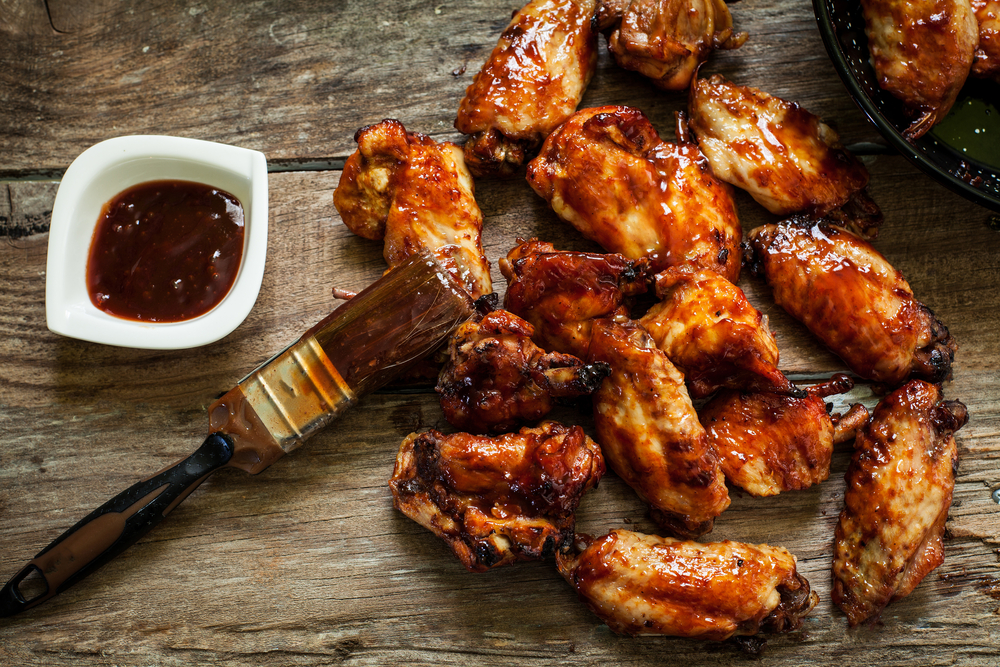 Anyone who has attended a game day football party, or hosted one, knows that there are certain foods that everyone expects to be served. Chicken wings, whether baked, fried, or hot off the grill, are a must-have for any football game day menu.
There are about a thousand ways to make wings, but for those of us who absolutely need to add some delicious heat to our foods, the spicy chicken wing is hands-down the go-to protein for the game day platters.
The chicken wing is always a hit for good reason. In just a few bites, you can deliver a powerhouse of flavors in a hand-handle package. Chicken is one of the most delicious proteins around, and chicken has the amazing ability to compliment any flavor you choose. With a larger ratio of skin to meat, one of the most amazing parts of chicken wings is the crispy, crunch, and flavor-packed skin.
This year, instead of serving the same old frozen, pre-battered and seasoned chicken wings that you find in your grocery store freezer, why not take the time to create some chicken wings that are lip-smacking delicious and bring the heat and flavors of Arizona to the plate.
No matter what level of spiciness you like, or method of preparation, these chicken wing rub and batter recipes will make your next football game get together the talk of the town, and have every guest you serve asking you for the recipe.
Chicken wings are a great snack because they can be prepared in a variety of different ways to suit your day. Baked, fried, or hot off the grill, you can make your chicken wings sing with this killer rub recipe!
For this recipe, you will need:
• 2 pounds chicken wings, fresh or defrosted
• 1 tablespoon olive oil
• 1 tablespoon hot chili powder
• 1 tablespoon sweet smoked paprika
• 1 1/2 teaspoons ground cumin
• 1 teaspoon ground cayenne pepper (add more for hotter wings)
• 1 1/2 teaspoons garlic powder
• 1 1/2 teaspoons onion powder
• 1 1/2 teaspoons kosher salt
• 1 1/2 teaspoons black pepper
Mix the dry ingredients together, and add the olive oil. Stir to combine. Apply the rub evenly to coat each chicken wing. This rub is perfect for either baking your wings, cooked on the grill with indirect heat.
Many people prefer boneless chicken wings or crispy chicken wings, and this batter recipe is to die for! These wing batter packs a whole lot of heat into one little package.
For this recipe, you will need:
• 2 large eggs
• 2 tablespoons hot sauce (I recommend Frank's Hot Sauce)
• 1 tablespoon red pepper flakes
• 1 teaspoon cayenne pepper
• Freshly ground black pepper
• 2 cups all-purpose flour
• Vegetable oil for frying (as much as you need to cover wings)
Heat up your vegetable oil to 350 degrees. Mix the eggs, hot sauce, and spices in one bowl and the flour in another. Dip the wings in the eggs, then flour, and then fry in vegetable oil for 8 to 10 minutes until your wings are brown and crispy.