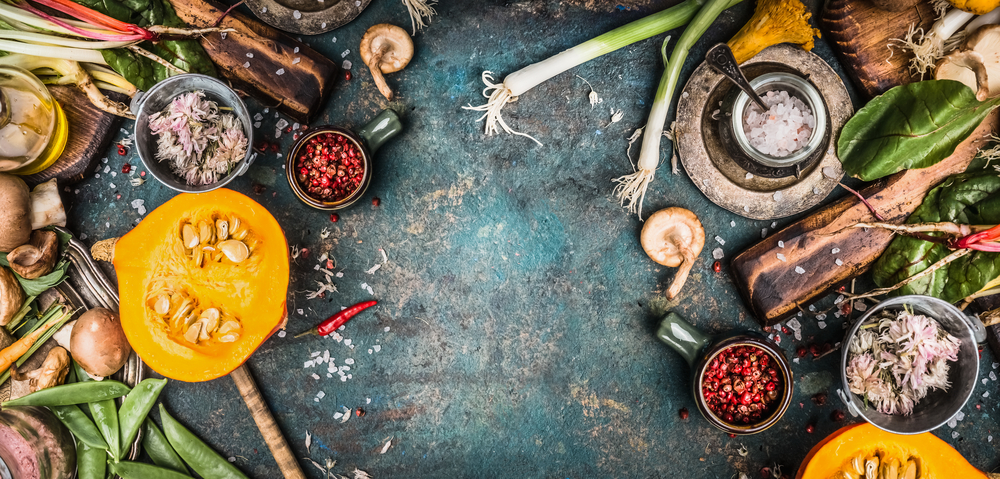 Who doesn't love classic winter staples like stew, roasted vegetables, and holiday cookies?! But other wonderful flavors exist to add to your wintertime options. One way to really appreciate the season is to incorporate these tastes of winter into each meal.
Beets
This burgundy root not only brings a lovely jewel tone to the table, but it also has many health benefits. It's a delicious and fun way to bring a deep, earthy flavor to your winter meals. You can even make beet fries!
Brussels Sprouts
Tiny cabbage-like vegetables bring the best kind of crunch. Although the original flavor may not be for everyone, brussels sprouts can be dressed up in a variety of ways from sweet to savory. This recipe for smashed brussels sprouts covered in cheese is sure to please even the pickiest eater.
Cabbage
This lettuce-like vegetable can be one of the coziest ingredients for your winter eating. When choosing a cabbage, look for a heavy one. Whether you choose to stew the cabbage or make it into a vinegary salad, there are so many wonderful ways to explore this vegetable. You can also choose this crispy-skin salmon with napa cabbage recipe.
Carrots
This under-rated root vegetable comes in more colors than just orange! Yes, you heard right. Carrots can be orange, purple, red, yellow, or even white. You could easily make your plain ol' salad become a colorful, festive occasion! Why not try a pan-seared carrot steak?
Winter Squash
Healthy yet inexpensive, winter squash is a force to be reckoned with. Choose from acorn, butternut, spaghetti, and so many more. Squashes can be used instead of pasta or it can be a tasty ingredient in a stew. Want to try squash in something other than a stew? Opt for Butternut Squash Enchilada Casserole!
Kale
Deep green and coarse, kale is a power ingredient for every season. This hearty vegetable is a lovely addition to the winter plate because of its color, heartiness, and versatility. When people think kale, they often get stuck in the idea of smoothies. But kale is actually a great ingredient for many different types of dishes. You could try a greens and cheese lasagna!
Leeks
An odd high-fiber, onion-like veggie that doesn't get enough recognition are leeks. One way most people have experienced leeks is in a puréed butternut squash soup, but leeks are so much more than just a purée. Adventure into the recipe realm of grilled leeks with leek-tomato salad and citrus dressing.
Onions
Nothing smells better than onions cooking down. This ingredient can be that additional pop of flavor or show stopper with a sweet caramelization. A classic onion-centered and cozy recipe is this rich and simple French onion soup.
Parsnips
This little-known and little-used root vegetable is the perfect taste for winter. When the first frosts hit, the starches begin to sweeten and give a lovely carrot-like texture and taste to a dish. Parsnips can be used in many ways, but an easy and delicious recipe is roasted parsnips with lemon and herbs.
Spinach
An iron-packed punch, spinach can dress up a salad or be cooked down in a savory side. It's too easy to forget all the ways that a vegetable can be incorporated into the main dish, a side, or even something sweet. If you want something healthy that will stick to your ribs, look no further than the spinach, beef, egg hash.
Whether these vegetables represent the traditional tastes of winter to you or not, these flavors could easily spark some inspiration to try something new this season. You may just discover a new favorite!