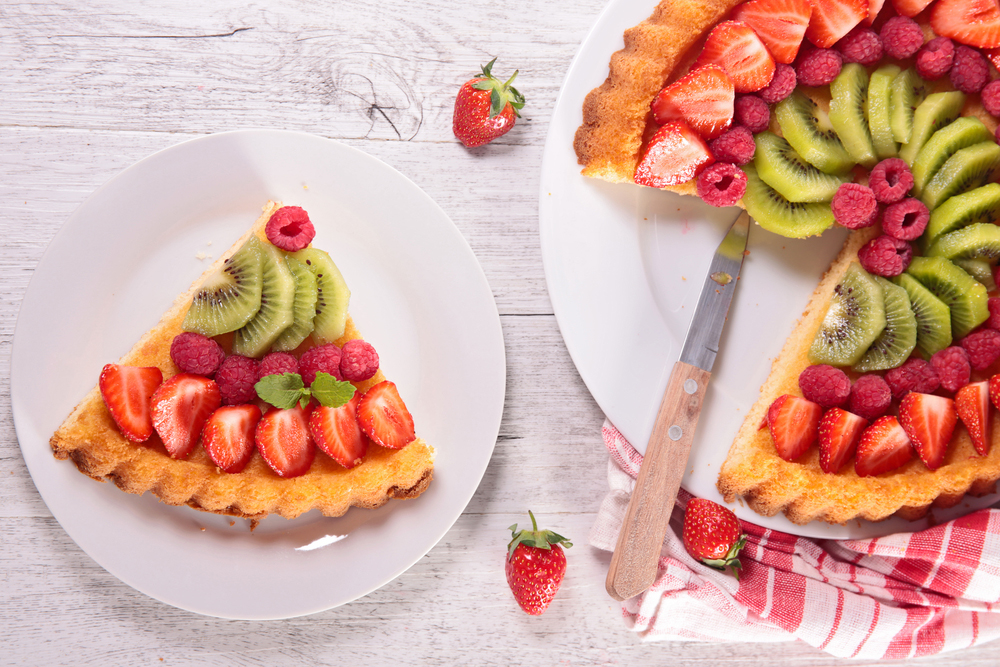 Beautiful breezes, sweet-smelling flowers, fun in the sun, and of course, weekend barbecues are all of the fun things we all look forward to when summertime rolls around. While barbecues and family get-togethers put all the food focus on the meat and side dishes, no barbecue would be complete without a killer summer-worthy dessert to complete the meal. From fruit-filled pies to chilled freezer desserts, there is no shortage of delicious ways that you can make dessert the show-stoppers at your next barbecue or family event.
One of the most delicious things about summer is the variety of summer fruits that hit the farmers market stands and grocery store shelves, just begging to be added to countless desserts.
While a big bowl of fresh fruit is always a tempting treat, whip up some of these fresh fruit desserts that showcase the sweetness, tartness, complexity of flavor, and endless complimentary pairings that make summer fruit so irresistible!
Banana S'Mores
Always sweet and ready to be dressed up or down, everyone's favorite snack fruit is an excellent centerpiece for a variety of summer treats. One of the most delicious things you can pair with a banana is chocolate, and there's no better way to make it a stellar dessert option than to add some graham crackers and marshmallows and make some banana s'mores!
I promise, serve these DIY campfire-inspired treats at your next barbecue and you can bet that banana s'mores will be a sensational hit.
Grilled Peaches a la Mode
Grilled peaches? Yes, please! Sweet and smoky and bursting with summer flavor, grilled peaches are a must for any summertime backyard barbecue. But don't just serve those delectable grilled peaches on their own. Instead, scoop some yummy vanilla bean gelato onto those bowl-like beauties and watch everyone's faces light up with joy!
Watermelon Granitas
The adults at your party will fall head-over-heels in love with your watermelon granitas, those sweet and tart slushy desserts. All you need to do combine 4-cups of cubed, seedless watermelon with a ½ cup and 1 tablespoon of lime or lemon juice in a blender until smooth, then pour into a standard 9x9 baking dish. The trick to making the perfect granitas is to freeze and chip and scrape the mixture once an hour for two hours, then let it freeze completely to set. To make the perfect granite consistency, use a fork to scrape the ice into shavings.
Freezer Box Key Lime Pie
Whether mini versions or a full pie, key lime is the perfect flavor to celebrate summer. Key lime pies combine the yummy sour of limes with sweet whipped cream and smooth cream cheese to make one delicious dessert that will be the highlight of your barbecue.
Summer Fruit Tart
A gorgeous array of jewel-toned summer fruits glistening atop a stunning summer tart is exactly what your gathered guests deserve after a perfect barbecue. The fruit on a summer fruit tart will stand on its own, but the key to a knockout tart is the pastry cream and a beautiful sweet and crunchy crust. There's just something about slicing into a picture-perfect summer fruit tart that makes people incredibly happy, especially while they are basking in summertime sunshine.