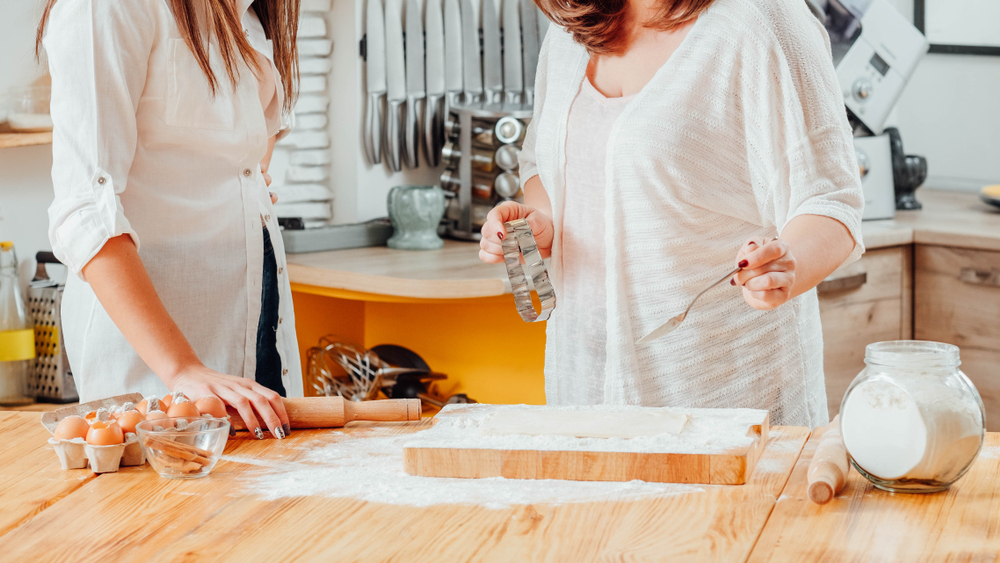 So you want to throw a dinner party, but you're wondering how to make it great? Creating a fantastic culinary experience does not have to be difficult if you do the proper planning. Follow the steps in this post to create a culinary experience your guests won't soon forget!
When formulating your dinner party plan, consider the layout of your living space and how to create the most ideal flow for your guests. Most dinner parties include appetizers, an entrée, and dessert, so allow this structure to guide your evening.
Prep
Planning ahead makes a huge difference when you want to host a dinner party that is an experience. Take the time to consider your theme, whether you are thinking about decorations or a food inspiration. Proper planning will help all the parts of your experience fit together in a clear and cohesive way.
Background Music
Create a playlist of music for the evening. Have it playing in the background to help hide awkward pauses in the conversation. If appropriate, you can have the music playlist fit the theme of your culinary experience. Make sure to manage the volume so that guests don't have to yell over the music.
Set the Table the Night Before
Even though setting the table only takes a few minutes, having the table already prepared makes it easier to ferry food to where it belongs so that finished food courses don't take up limited counterspace in the kitchen. Set the right tone on the table by using cloth napkins,and don't forget to put out the salt and pepper and other condiments.
Place Cards
Depending on the size of your group, you may want to use place cards for organizing seats for your guests. While place cards may seem like overkill, they add another level of "fancy" to your event. Place cards also make seating less nerve-wracking for guests, and they allow you some control over the arrangement of your guests. Perhaps you want some guests with similar interests to meet? Place cards allow you to make that introduction quickly and easily.
Add Candles
Nothing creates the desired atmosphere better than appropriately placed candles. Unscented candles are easy to find and the soft, flickering light brings a magical glow to dinner parties.
Other details
Other details to prepare beforehand include the bar cart and the dessert table. You'll want to set out dessert glasses, napkins, plates, and utensils. Having this set up the night before will help the night of the party run much more smoothly.
Hide Stress
Keep your cool from start to finish. Hide the dirty dishes and stay calm once your guests arrive. Nothing will be perfect, but it will still be a good evening. Your mood sets the tone for the party, so try to stay positive. If your to-do list seems overwhelming, you can also ask your significant other or a close friend to help out by managing a few tasks or helping you host.
Appetizers
As guests begin to arrive for your dinner party, appetizers and drinks are the perfect place to start. Make a game plan for pointing your guests towards the bar, accepting their help with final details ... and hiding your stress. If you don't have all your details for the evening set, guests can congregate around the appetizers while you take care of any final details.
Bar Cart
If you don't have a cart to use as a bar cart, choose a small table that you can make the destination for preparing drinks. Make sure to have all the essentials at the same location so no one needs to run into the kitchen to grab something. Be sure to include ample space for mixing the drinks.
Kitchen Hangout
It's likely that if you, the host, are still in the kitchen at the very beginning that your guests will want to be with you there as well. If that's the case, set out appetizers for your guests in the kitchen so they can linger there without feeling like they're in your way.
Accept Help
Some of your guests may enjoy helping or hate small talk. Reserve a few jobs for those early bird guests who want nothing more than to be given a small job. This can be anything from filling a water pitcher to ferrying sides to the dinner table.
The Main Event: Entree
Creating a culinary experience isn't just about the food, although that's a vital part. It's also about the table scene and the guests. You need a wow factor for your table, and you need good conversation. Presentation, food, and good conversation combined together will make your night memorable.
Table Centerpieces
Frame the table centerpieces with a tablecloth that helps to accent whatever theme you chose. Be sure that the centerpieces are just the right size to see and talk over. They should compliment the scene but not overtake it. Be strategic with your color choices as well, choosing one or two accent colors.
Manage Moods
While you may not know how every guest's day went, you may be able to sense certain moods that your guests are feeling. Taking the time to greet and chat with each guest may help them to more fully enjoy their evening in your home. Steer the conversation to interesting topics while also avoiding subjects that may incite a heated and perhaps angry debate.
Serving Food
As the host, you may feel the desire to clear the table throughout the meal, but do your best to avoid this. Leaving your guests can put a damper on the conversation. Serve the food family style and leave cleaning up for later after the guests have left. Your presence is the most important component of the meal.
Dessert
After everyone has eaten what they want from the dinner table and conversation has lulled, guide the party to another location for the dessert course. This acts as a natural intermission. Guests can stretch their legs, freshen up in the bathroom, and switch conversation partners.
Pretreats
As a warm-up for the actual desserts, set out an opened box of fancy chocolates or salted caramels. Perhaps lay out a dish of salted nuts for those who may prefer salt to sweet. Another option is a cheese plate.
Dessert Table
Whether your dessert is fancy or simple, how you serve it will help elevate the dining experience. Use a multi-level dessert tray to display the sweets or mix it up by placing plates, utensils, and napkins on the levels. Don't forget to serve Decaf coffee or tea with the dessert.
Minis All Around
Mini desserts make it easy for guests to grab and eat as they want. Mini desserts are easier to serve, too, rather than having to check with every guest for the size of slice they'd like for cake or pie. After a large feast, mini desserts will be decadent but not too much.
Cheers!
If your culinary experience is to celebrate something special, bring out the champagne after the meal. It'll be a surprise and the timing will be memorable.
Wrapping up
Once you've said goodbye to the final guest, take a few minutes to tidy up your space so that you can wake up to less of a mess. Nothing can be worse than a messy kitchen in the morning light.
Not a cook but want to offer your guests a wonderful dining experience? Reach out today at maggie@tucsonchefmaggie.com or give me a call at 520.971.8422. to find out what options I can offer you.