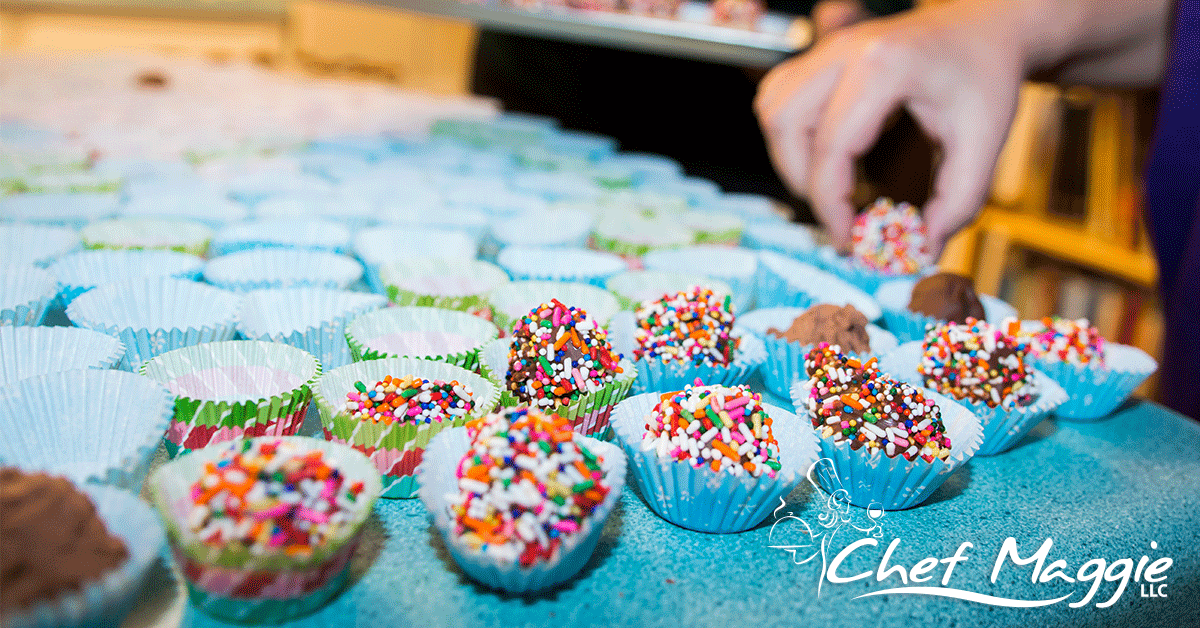 Did you save room for dessert? Of course you did!
Most of us can't help but crave something sweet after dinner, but how often do we actually have the time to whip up a beautiful lattice crust pie or a red velvet cake complete with cream cheese frosting?
If you are a sweet tooth who wants to avoid the inevitable prepackaged cookie binge in lieu of the tasty, fresh dessert that you're actually craving, then you need to check out this list of quick weeknight desserts that will make you look forward to whipping up something sweet after dinner!
Quick Whoopie Pies
Whoopie pies are a favorite dessert that brings back memories of childhood and summertime. All that you need to make easy whoopie pies at home are your favorite soft cookies (the larger the better), a jar of marshmallow crème, a little bit of butter, and cream cheese.
Whisk together your butter, marshmallow crème, and cream cheese together with a hand mixer until they are smoothly blended. Throw a dollop of crème filling on one cookie, then top it with the other. That's all there is to it!
You can always add some of your other favorite dessert flavors like chocolate chips, peanut butter, cookie butter, or Nutella and really make it your own.
Fruit Sundaes
This is a great dessert for summer grillers! Pick your favorite fruit to go with this dish. Fruit like apples, pears, pineapples, peaches, nectarines, and bananas are great right off the grill, but you can cook them in a pan on your stove just as easily.
Slice up and cook or grill your fruit until tender (with a pat of butter if on the stove top). Transfer to a pan and stir in brown sugar and a little bit of cornstarch until the brown sugar melts and the cornstarch thickens slightly.
Scoop the ice cream of your choice into bowls and top with the fruit and sauce mixture. Enjoy!
Sweet Panini
If you have a panini press lying around (or however you make a grilled cheese sandwich) you can whip up a sweet treat in no time at all.
Grab your favorite bread (though we recommend ciabatta or a similar bread for these) and load them up with just about anything sweet you can think of. Layer your sweet ingredients atop one slice of bread, then top it with another slice.
We recommend the Nutella and banana panini or the ricotta and brown sugar pear panini, but whatever you like will make for an excellent sweet panini sandwich dessert.
Banana Cream Pie Smoothie
If you have bananas in your house, slice one up and toss it in the freezer for one hour until the pieces become frozen. Once they are frozen, whip out your blender and grab a ½ cup milk, a bit of vanilla extract, and a cup of yogurt (plain or other well-paired flavor will do).
Add a few ice cubes to the blender, and chop them up a bit first. When the ice cubes are broken up, add the rest of the ingredients to the blender and blend until the mix is smooth. Viola! Drinkable dessert in an instant!