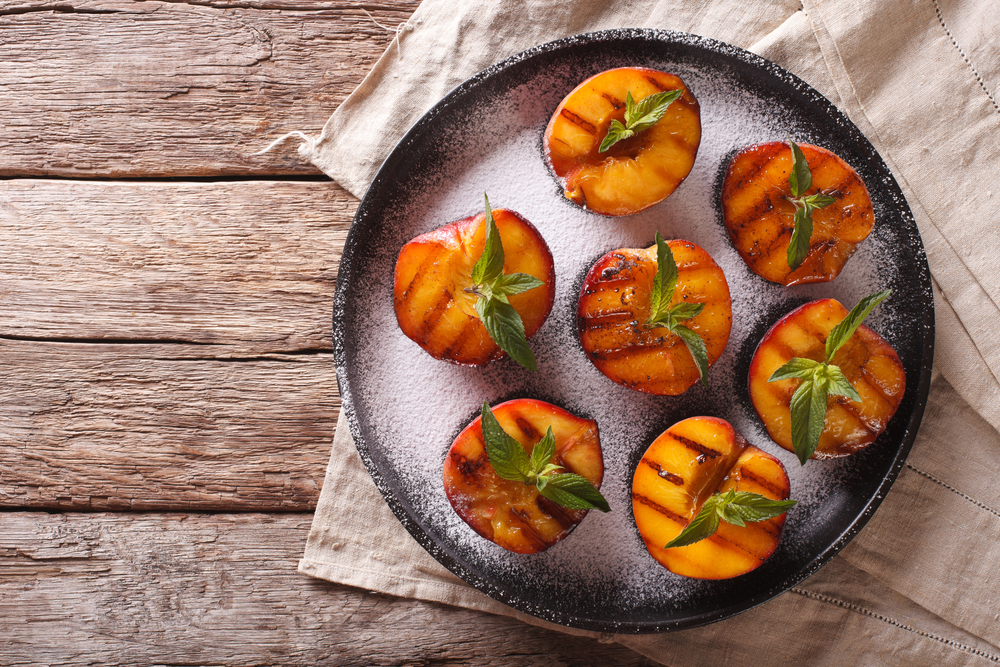 There are few things sweeter than sinking your teeth into a rich, sugary dessert after a delicious dinner, but could you afford to indulge in one after every dinner? Not only does it cost you time to prepare desserts, but eating that much unhealthy butter, sugar, and fat is also costly to your health.
Dessert is not usually something that too many of us put a lot of thought into until the craving strikes us. That's when we inevitably turn to pre-made, processed, and thoroughly unhealthy dessert options like cookies, candy, and snack cakes that are full of fat, calories, and lots of unnatural products.
No need to fret, dessert lovers of the world – you can still eat dessert as often as you like when you swap the unhealthy, artery-clogging recipes for these delicious alternative desserts that will leave your sweet tooth totally satisfied.
Sunday
The perfect way to end your weekend, Sunday desserts are all about taking the time to make something delicious that you wouldn't have time to make during the week. What could be better than a decadent individual fruit tartlet to put a cap on your relaxing weekend?
With crushed cereal (like Special K), crushed toasted almonds or hazelnuts, and enough maple syrup to make everything stick together, press the mixture into tart pans. Bake at 350 °F for 10-minutes. When it has cooled, pour on the yogurt of your choice and top it with seasonal fruit. By the time you're done with dinner, your tart will be set and ready to eat right out of the fridge.
Monday
You've had a long first day back at work, and the last thing you want to do is spend a ton of time preparing a dessert. You won't need much preparation to make yourself a sweet dessert smoothie that is filled with healthy goodness and flavor.
Peanut butter, raspberries, honey, blueberries, key lime, banana crème, peppermint, gingerbread, coconut – the list goes on and on! Whatever you find yourself craving after your hard day, you can treat yourself to it with just a little bit of fat-free milk, natural sweetener, fruit, and spices.
Tuesday
Tuesdays have a habit of sneaking right by us, don't they? Once chaos of Monday is over, and you've filled your schedule for the rest of the week, Tuesdays can be a reduced-stress type of work day. Why not take those good vibes and translate them into some delectable-yet-simple dessert that will make you feel like you're at a 5-star restaurant?
The humble pear has a lot of deliciousness packed inside of it, and nothing brings out the delicate, rich sweetness more than baking. Baked pears can be topped with a variety of healthy options including cinnamon, honey, crushed walnuts, dried fruits, apple juice, quick oats, or maple syrup. 5 minutes in the oven at 350 °F, followed by 5 minutes of rest time is all you need to spoil yourself with this heavenly dessert.
Wednesday
Hump day is a hard one to get through, but if you look forward to a sweet treat at the end of the day, your Wednesday might go by a whole lot quicker. With few calories and a mountain of flavor, fruit and berry pops are the make-ahead late night snack that will leave you smiling from ear to ear.
Beginning with a natural fruit juice base like fresh-squeezed orange, grapefruit, pineapple, or apple juice (to name a few), just add your favorite complementary fresh fruit to an ice pop mold of your choice and come home to a delicious delicacy.
Thursday
Yogurt Parfait Thursday should be a thing like Meatless Mondays. The week is almost over… just one more day to go! It's time to get your parfait on and make every Thursday a new parfait adventure that will zap your sugary cravings with a healthy twist.
Yogurt parfaits layer yogurt with all types of yummy things, from fresh fruit to crumbled graham crackers to dark chocolate chips. Layer after layer, build your parfait one yogurt layer followed by one topping layer at a time to fill your glass or bowl and serve. Want extra yum? Top your parfait with a fruit-flavored balsamic glaze!
Friday
Friday night is movie night! Time to grab a handful of some freshly popped popcorn and indulge your sweet and salty cravings at the same time. A serving of popcorn (the fresh-popped kind), has very few calories, and studies have shown that popcorn can boost your serotonin levels, making it a real feel-good snack option and a great vehicle for sweet toppings.
There are countless ways to flavor popcorn so experiment with a new recipe every week. Try drizzling dark chocolate and topping with toasted coconut for a macaroon-flavored night, pumpkin spice, stevia, and real pumpkin, or salted caramel popcorn made with a dash of salt and yummy maple syrup.
Saturday
Saturdays should be about getting stuff done, and that's why they are the perfect day for some grilled peaches! A new take on the fattening and sugar-loaded peach cobbler, peaches marinated in honey, ginger, and orange juice then grilled over a high flame are the perfect start to this dish.
Instead of a butter-rich cake, choose a sweetened, healthy biscuit recipe to serve with your grilled peaches. Adding a pinch of brown sugar or stevia, some ginger, cinnamon, or cardamom to the biscuit mix and bake. Split those hot biscuits open and slide on half a grilled peach, then top with some easily whipped coconut cream and voilà – the ideal dessert to serve you and your friends on a relaxing Saturday night.