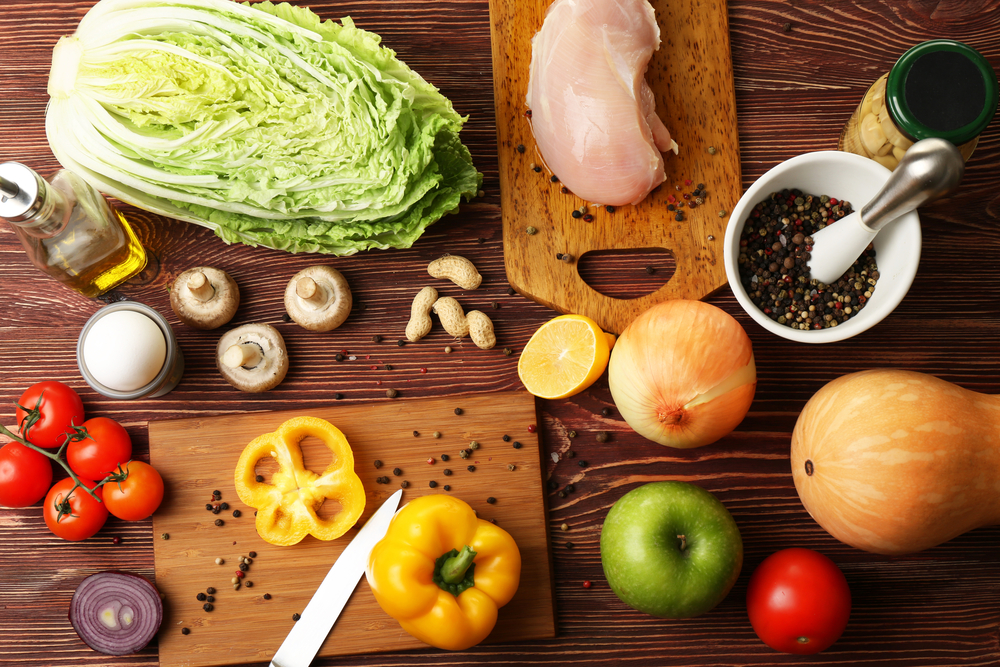 It may seem like food doesn't really change all that often, but truthfully, when you are on the professional side of cooking, you can see very distinct food trends come and go in the culinary world which trickle down to home food preparation.
Though many are fleeting or niche trends in food (think molecular gastronomy), more often than not food trends help to reinvigorate and reintroduce foods into home chef's menus that have gone overlooked for far too long.
You will likely spot a lot of these food trends in restaurants this year, and you may even want to incorporate these foods and techniques into your daily cooking routine to create a more nutritionally-balanced diet plan that will keep you healthy all year long.
Food Prep and Planning
1. Subscription Meal Deliveries
The rise of make-at-home meal kit subscriptions will continue to grow as many find these to be a quicker and easier way to prepare healthy meals while maintaining a busy lifestyle. Though the trend is still developing, smaller businesses will give way to store brand prepared kits that include both food and cocktail kits.
Be careful when selecting these types of subscription kits, particularly if you have dietary restrictions or are concerned about maintaining a more healthful food menu. You may have to do a lot more work to keep a balanced daily menu with subscription boxes, and should consider hiring a personal chef who can create a complete menu for you for the same costs as a subscription box.
2. Week-long Food Preparation
Another trend on the rise is week-long food preparation, which helps at-home chefs prepare meal elements that they will incorporate into several meals throughout the week. A roasted chicken, for example, can be prepared and used in a variety of different ways throughout the week, including chicken salad sandwiches, roasted chicken-topped salads, tacos, pot pies, soups, and casseroles.
3. Souping
In recent years, the juicing trend has taken over the healthy eating recipes and message boards, but say goodbye to thin juices and hello to hearty, rich, and thick soups. Where juices once ruled the lunch and breakfast trend landscape, soups will now take center stage, adding texture and a wider variety of ingredients to the menu. Whether it's hot noodle soups or zesty and fresh gazpachos, soups will be everywhere this year, so it's time to grab a spoon.
Foods You'll Experience More and More of This Year
1. Blackened Dishes
Blackened foods, a traditionally Cajun technique for cooking Cajun spice-rubbed foods like meats and fishes in fire-hot cast-iron pans, is seeing a resurgence in popularity. This unique blend of spice and heat creates a new flavor palate that can add interest to traditional chicken breasts and fish preparations.
2. The Other Blackened Foods
Char-grilled vegetables may seem like a summertime treat, but look forward to seeing "blackened" veggies on the menu all year long. Blackened beets, carrots, pepper, and even rice are hitting menus across dishes from salads to pizzas.
3. Caribbean Seafood
It took a long time for Caribbean flavors to find their way into everyday meals, but this is the year that you will see plenty of it around. Caribbean food is known for its heat and spices, and unlike our current popular favorite types of heat like Sriracha and Asian chili flavors, Caribbean heat involves a combination of Latin, African, and Southern U.S. spices to create a unique flavor that people are falling in love with on their fish dishes. Look for everything from catfish to squid being prepared Caribbean-style.
4. Mostly Meatless
Where there was once a hope that "meatless Mondays" would be a giant step in transforming our unhealthy meat obsession into a somewhat healthful option at least one day a week, Millennials are driving the trend of meat-free foods to be the norm, not the exception.
Local Fare is a Favorite
Recent years have seen the rise of the farmer's market, even in urban spaces like New York City, but this will be a year of marked awareness and passion for growing, shopping, and eating locally. This generation of consumers is not used to getting their food from a can, but instead looks for fresh produce that elevates meals from common to outstanding.
Terms like "farm to table" and "market fresh" are taking over the home and restaurant cooking world, and consumers are eager to take back the small farmer method of eating seasonal, fresh fruits and vegetables that help them explore and expand their palate. CSA and crop shares are ramping up their game to meet this demand, offering meats, eggs, dairy products, and honey as a part of the locally-sourced offerings, making farmers markets a one-stop-shop, driving the trend of local eating this year.