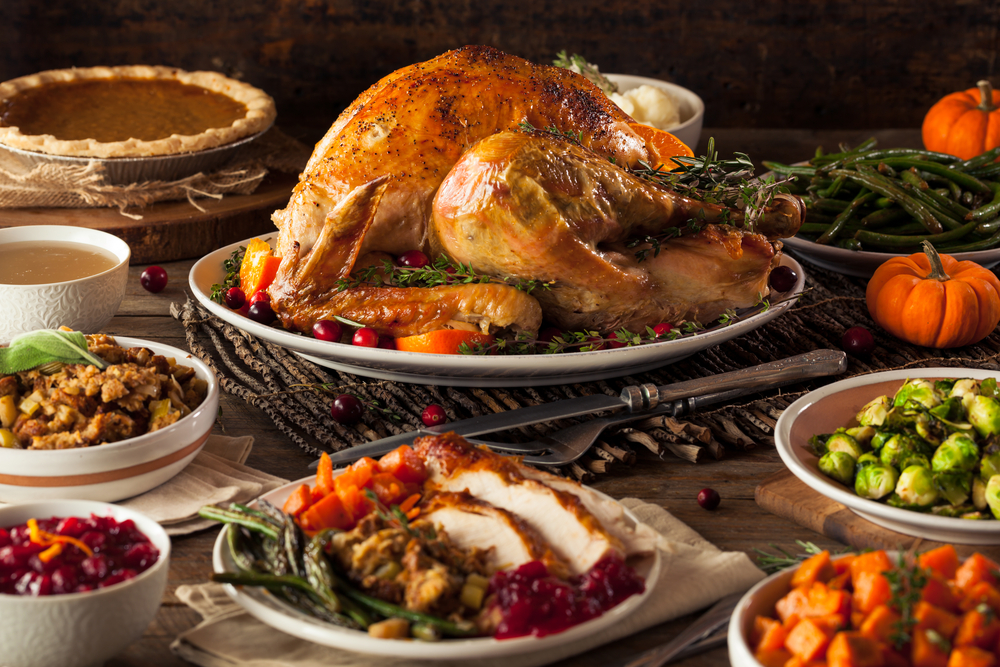 Aside from gift shopping and wrapping, Tucson's holiday season is essentially built around one major question - What's for dinner?
Many of us in Tucson have a recollection of Thanksgiving feasts filled with oven-roasted turkey, steaming mashed potatoes with gravy, a green bean casserole, peas, sweet potatoes, or any number of combinations for the Thanksgiving meal. Therefore, even single dwellers will be looking forward to the small turkey breast, couple of choice trimmings and dinner roll that they brave the grocery stores to get, with Thanksgiving being only a couple of days in the future.
The usual tradition for Thanksgiving Day is to run yourself silly in the kitchen before you can sit down with everyone else and enjoy the feast. Your dogs are barking pretty good by the time you've spent a few hours cooking and standing on them, and you just want to drop from exhaustion at the end of it all.
Time is too short now to ask for the helping hand of a personal chef, my friends, but Thanksgiving meal preparation need not produce a mild coronary. Avoid the traditional scrambling and stress! Keep calm and cook on, using these helpful hacks to produce an award-winning Thanksgiving Day dinner for 2015:
1. The turkey
A large, whole bird and hours of cooking can make less experienced cooks a bit anxious, even though turkeys come with preparation direction on an attached label. If you buy your turkey this late in the game, make sure it's already thawed!
Food safety should be your primary concern when handling raw poultry. Use clean hands, utensils and preparation surfaces to handle your turkey.
On the night before you cook it, set the wrapped bird into a clean, large roasting or baking pan before you cut the packaging it since there will be a lot of blood and juices to spill out when you open it. Wash your hands and reach into the bird's cavity to remove the neck, giblets and heart unless you buy one with those parts already removed.
Transfer your turkey to another clean pan that hasn't come in contact with the outside packaging. Prepare it with seasonings and cover it well with aluminum foil, setting it on the bottom shelf of your fridge.
If you need a little more help, contact the Butterball help line at http://www.butterball.com/contact-us
2. Spuds
You can get a jump on making potatoes, whether you want to scallop or mash them. Peel and cube or slice the potatoes and submerge them in a bucket or deep bowl of water to prevent darkening and put it in the refrigerator. If you're making mashed potatoes, you can boil them the night before and then reheat them with the other ingredients on the stove the next day. Be sure to drain the water well.
3. Stuffing or dressing
Chop up your vegetables and cook them in broth with the seasonings you want to add. This way, you will be all set to pour it in with bread cubes or cornbread and bake it on Thanksgiving Day.
4. Green bean casserole
You can actually assemble all the ingredients in the baking dish the day before, just omit adding the cheese and onion topping until you are ready to put it in the oven. If you use glassware, pull the dish out a few minutes before you put it in the oven to avoid sudden temperature changes that could cause breakage.
5. Candied sweet potatoes
Mix all the ingredients together in a baking dish except for the marshmallow topping, even if you are using fresh sweet potatoes. Allow the pan to come to room temperature before placing in the hot oven the next day.