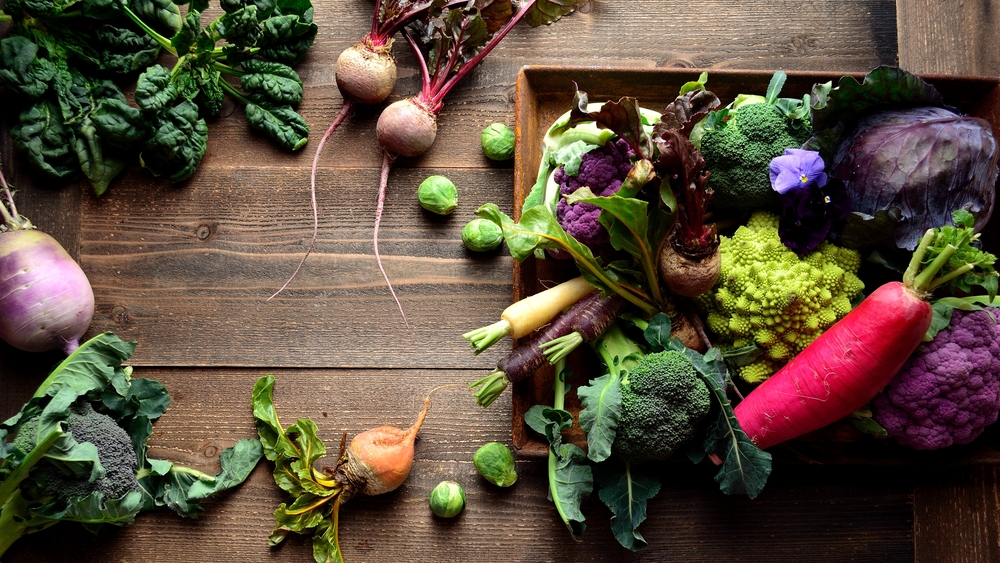 Vegetable dishes abound in spring and summer, but winter has its own crop of seasonal veggies that add a delicious twist to any meal. If you're not sure what vegetables are in season during the winter or how to cook them, here are 6 winter vegetable recipes to inspire your meals and get your stomach rumbling this week.
Roasted Cumin-Lime Carrots
If you're looking to experiment with some exotic flavors this winter, give these Roasted Cumin-Lime Carrots a try! The lime juice adds a hint of summer flair to this winter dish, making it a perfect side for when you're tired of the cold. The best part is, you only need a few ingredients to throw this together and you probably already have most of them in your spice cabinet. Use fresh carrots for an unforgettable taste the whole family will love.
Warm Winter Vegetable Salad
It's hard to think about eating a cold salad when winter temperatures abound, but warm salads are an option you might not have considered. This Warm Winter Vegetable Salad incorporates hearty vegetables like turnips, sweet potatoes, carrots, and beets, served with walnuts, feta, and a homemade dressing. You could easily make this salad the main dish or serve it as a first course paired with a protein later. You'll feel satisfied eating this dish on even the coldest days.
Kale and Sweet Potato Gratin
Everyone loves the classic taste of potato gratin, but it's not always the healthiest dish. This Kale and Sweet Potato Gratin is the grown-up sibling to the classic comfort food. Kale and sweet potatoes are two superfoods, so combining them packs a healthy punch. The sophisticated flavor of sharp cheddar combined with the winter vegetables makes for a rib-sticking side that easily steals the show.
Roasted Winter Vegetable Medley
It doesn't get much easier (or more classic) than roasted vegetables. This Roasted Winter Vegetable Medley contains squash, carrots, onion, and parsnips along with fennel bulb (if you're in the mood to try something unusual.) All you need is olive oil, salt, and pepper if you want to keep it simple, or dress this dish up with herbs to add more flavor.
Three-Cheese Lasagna with Porcini Mushrooms and Spinach
Lasagna is the quintessential winter comfort dish, so why not spice it up with some seasonal veggies? Porcini mushrooms and spinach take this Italian classic up a notch. It's topped off with a mushroom-infused bechamel sauce for a different flavor than your usual lasagna. This version is vegetarian, but with all of the flavors involved you'll never miss the meat.
Butternut Squash and Parsnip Baked Pasta
There's something about wintertime that makes pasta sound so enticing. Butternut squash and parsnips make this baked pasta recipe rich and filling. It's meat-free, meaning it's great for vegetarians and omnivores alike, and could easily be made vegan with a few substitutions. With a creamy white sauce, you'll be whipping up this hearty pasta as a side or a main dish all winter long.
Winter is a great time to experiment with the fresh, flavorful vegetables that are in season. Whether you prefer roasting, baking, or sauteing, there's a vegetable recipe here that's bound to become your new favorite!