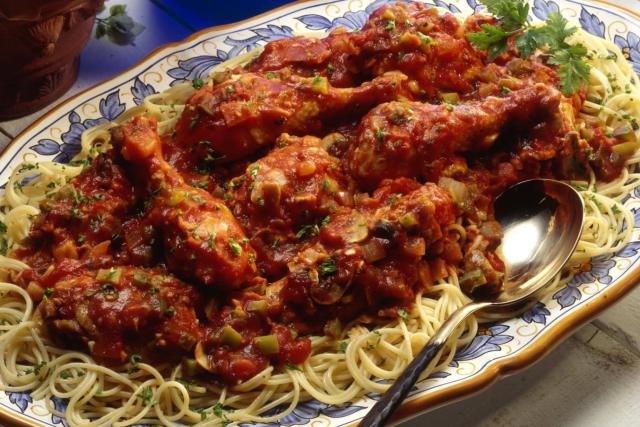 Salt just wakes up the flavors of other food, so when your doctor says you have to start restricting your sodium intake you may feel like your favorite foods are doomed to "blahville" from here on out. The foods we usually eat, especially in restaurants and other convenience foods, are so cloaked in salt that we're out of touch with their natural flavors. It is hard to think of holding back on the salt shaker to season food.
Did you know that only about 5% of the sodium you consume is added with cooking most recipes? The real culprit is those canned, frozen and fast convenience foods that are highly processed. They are modified so much that manufacturers have to add extra salt and sugar to get them to taste like something again. Unfortunately, this fake food sets the standard for what is flavorful enough.
The good news is, if you have a condition that requires you to eat low sodium foods, or you just want to take the workload off your kidneys, you don't have to resign your palate to a life time of boredom. Herbs and spices can complement the natural flavors of certain foods; It just takes knowing what to combine or pair together, sort of like choosing a chocolate and wine pairing.
When you do use salt, keep in mind that one level teaspoon contains about 2,400 mg of sodium. Here are a few tips for cutting back your sodium consumption:
1. Limit canned, frozen and processed quick foods
Green beans are normally very good for you, but a half cup serving of canned green beans contains about 360 mg. of sodium, whereas the same sized serving of fresh, cooked green beans with no salt added has only 3 mg of sodium.
2. Avoid Cured and deli meats
Sodium nitrate has its place for ensuring that a botulism-causing bacterium doesn't grow on meat products. "Uncured" varieties will not save you any sodium; they are just cured differently without nitrites that are suspected for carcinogenic properties.
3. Cut Back on Condiments
They get that extra zip by being loaded with sodium- only one teaspoon of ketchup will add 140mg of sodium to your tally for the day. Beware of soy sauce! Even the "low sodium" variety still has a staggering 600 mg of sodium for one tablespoon!
4. Only use salt when necessary
Hold off on adding salt to food as it cooks. Some foods, such as baked goods, need the salt added when the recipe is mixed, but you can add a modest amount of salt to your beans and rice at the table after they are cooked.
5. Go naked
Try eating foods plain without salt or condiments and familiarize your palate with their native flavors. Really taste what broccoli tastes like and sense the mildly sweet flavor it has.
6. Use a dietary tracking app
You can find good, free apps for your mobile device that help you track your daily nutrition.
Here is a great recipe that I like to prepare for individuals with low-sodium dietary needs:
Chicken Cacciatore
Chicken with onions, tomatoes, herbs, wine and mushroom. Serve with rice or pasta. Pictured above.
Servings: 6
1 tablespoon canola oil
1 medium garlic clove, minced
6 chicken breasts, boneless, skinless
1 medium onion, chopped
2 tablespoon green bell pepper, chopped
4 medium tomatoes, peeled if desired and chopped
¼ cup white wine
¼ teaspoon rosemary, crushed
¼ teaspoon basil, dried
1/8 teaspoon(s) pepper
1 bay leaf
8 oz. mushroom, sliced
Cooked rice or pasta
In a large nonstick skillet, heat the oil and garlic over medium high heat. Swirl to coat the bottom. Brown the chicken on both sides. Transfer to a plate.
Reduce the heat to medium and cook the onion and green pepper for 2-3 minutes or until the onion is soft, stirring occasionally.
Return the chicken to the skillet. Stir in the tomatoes, white wine, rosemary, basil, pepper, and bay leaf. Bring to a simmer. Reduce the heat and simmer, covered for 20 minutes.
Stir in the mushrooms. Simmer, covered for 10 minutes or until the chicken is tender. Remove the bay leaf before serving the chicken. Serve on top of cooked rice or pasta.
Calories: 279
Sodium: 110 mg