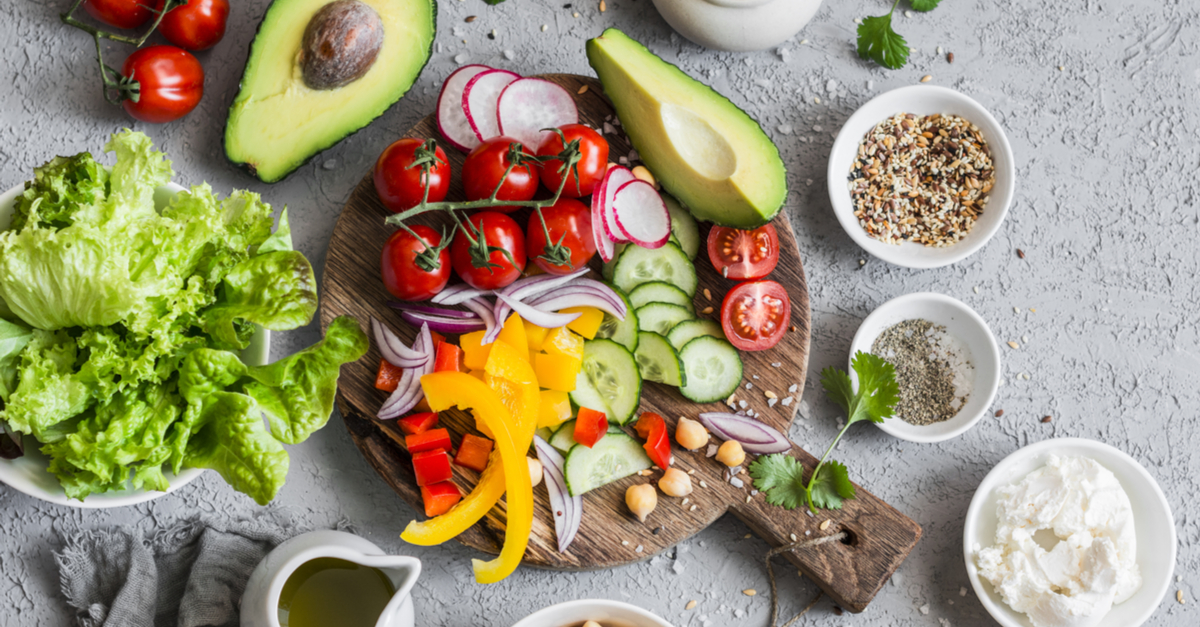 Spring is in the air and we couldn't be more excited. After all, with spring comes warmer weather, new harvests of fruits and vegetables, and some delicious foods nobody can resist.
Lucky for you, we've gathered some of the best recipes of the season. From salad and stir-fry to some delicious grilled meat and a tasty dessert, we're sure you'll find a few spring dishes to make and love.
Pasta Salad with Spring Vegetable and Tomatoes
Looking for a light lunch? Perhaps you need a tasty side dish? Either way, you're sure to fall in love with this Pasta Salad with Spring Vegetable and Tomatoes recipe from Epicurious.
This is a seriously flavorful salad and the texture of the pasta makes it much more interesting than a traditional green salad. Not only that, this is a very healthy option, making it an excellent option for your weekday lunch.
Asparagus and Chicken Stir-Fry
Another great way to use those in-season veggies is to toss them into a stir-fry. We love colorful stir-fry and asparagus is a great – and surprising – addition to any stir-fry dish.
This Asparagus and Chicken Stir-Fry from Food Network is healthy, tasty, and full of yummy tastes that come together just perfectly. Best of all, stir-fry is a completely customizable dish, meaning you can change things up based on personal preferences, allergies, and what you have available.
Grilled Lamb Chops
The meat lovers out there will adore this incredible dish. Whether you're looking for something for Easter dinner or simply trying to find a special entree for next weekend, this Grilled Lamb Chop recipe(another from Food Network) is the perfect mix of unusual, delicious, and simple.
It really doesn't get any easier than this, and pairing these chops with a veggie and a starch will leave you with a wonderful balanced meal that's perfect for almost any occasion.
Grilled Garlic Artichokes
Wondering what sort of vegetable to serve with your grilled pork chops? Why not artichokes? These yummy green veggies are in season in the spring, making them easy to find and inexpensive to buy. Even better than that, artichokes are delicious and provide plenty of vitamins your body needs.
By using this Grilled Garlic Artichokes recipe from an Allrecipes user, you can give the diners at your meal the opportunity to taste artichokes at their very best. After all, what could be a better addition than garlic?
Strawberry Cheesecake Pops
Of course, you're going to want something sweet to finish your delicious springtime meal. We recommend taking advantage of the warmer weather and serving up a chilly treat such as these Strawberry Cheesecake Pops from Cooking Light.
Strawberries are yummy, cheesecake is delicious, and by combining the two into a frozen dessert, you get the best of a few different worlds.
Lemon Sherbet Cupcakes
Need a dessert that doesn't melt? No worries, these Lemon Sherbet Cupcakes with Buttercream Frosting from Southern Living Magazine will do the trick. These little cakes are light and bright with just enough tart lemon flavor to make them pop. The buttercream frosting adds a touch of sweetness to take the edge off the sour lemon taste, and the whole package makes for quite a nice presentation.
These are six of our favorite springtime recipes. Pick a couple to try this week and find a few favorites to mix into your usual routine. After all, delicious foods make life better and these are definitely tasty.