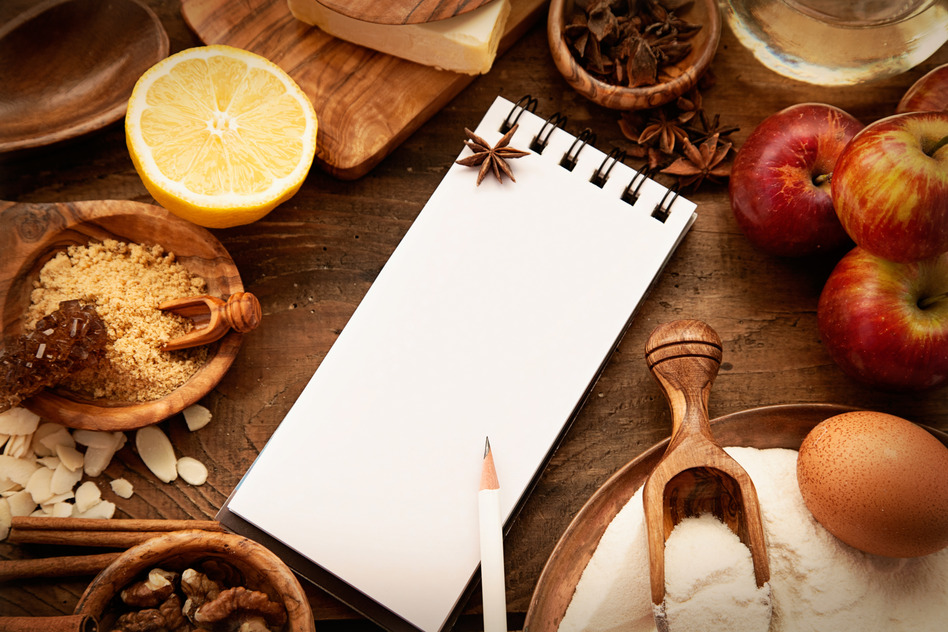 The Holiday Season has started, and we all know what that means - rich foods and baked goods galore! For many of us, the 12 days of Christmas are often more like the 12lbs of Christmas. Looking for ways to cut-down on the holiday calorie uptick? Allow me to present you with 5 healthier alternatives to winter's worst offending ingredients.
1. Applesauce for Butter
Butter is loaded with extra fat and cholesterol, but it sure makes your cakes, cookies and breads soft and decadent. Fortunately, applesauce can replace up to half of the called for butter, shortening or oil when baking, cutting out a significant portion of your favorite dessert's fat and calories. When trying this substitution for the first time in a recipe, begin by replacing smaller amounts of butter with applesauce as it can alter the consistency somewhat.
2. Mashed Avocado for Butter or Oil
While applesauce is a great replacement for butter in dishes that aren't particularly dense, if you are looking to make something a bit heavier and richer, mashed avocado might be a better option for you. While higher in calories and fats than applesauce, avocados are considered a "superfood" for their healthy, unsaturated fats and mega-concentrated vitamins (potassium, folate, B6 and Vit C just to name a few). Another perk - sugar cookies made with avocado often take on a green twinge, just in time for Christmas! Note: when replacing oil, you will need to add a bit of liquid to thin out the otherwise thick avocado.
3. Nonfat Greek Yogurt for Sour Cream or Mayo
The name alone gives you the first benefit of using yogurt - cut out the fat! This lower calorie substitute also adds a healthy dose of protein to your dish. But there is one drawback - it is not as flavorful as sour cream or mayo, so you will have to play around with some spices if it's making up a big part of your recipe.
4. Reduce Sugar and add Spices
Many baked goods don't really need anywhere near as much sugar as they call for. In fact, you can remove up to half of the sugar and use vanilla, cinnamon, and/or nutmeg to rev up the sweetness of your dish without adding in unnecessary calories. Start small though, some desserts' structure will be impacted by the sugar.
5. Pureed Sweet Potato for Cream
This last substitute is not for baking, but rather for everyone's favorite winter evening meal - soup. Cream-based soups are delicious, warm, filling, and comforting. But all that cream really kills your saturated fats for the day. If you really love a good cream-based soup, you don't have to sacrifice your diet any longer - simply replace some of the cream with pureed sweet potato and get the added benefits of this superfood's Vitamin A, C, B6, Potassium, etc.
So next time you are baking for a holiday party, cut out a little butter and a little sugar. Throw in some applesauce and nutmeg. Your waistline will thank you and with a bit of practice, your guests will hardly notice.