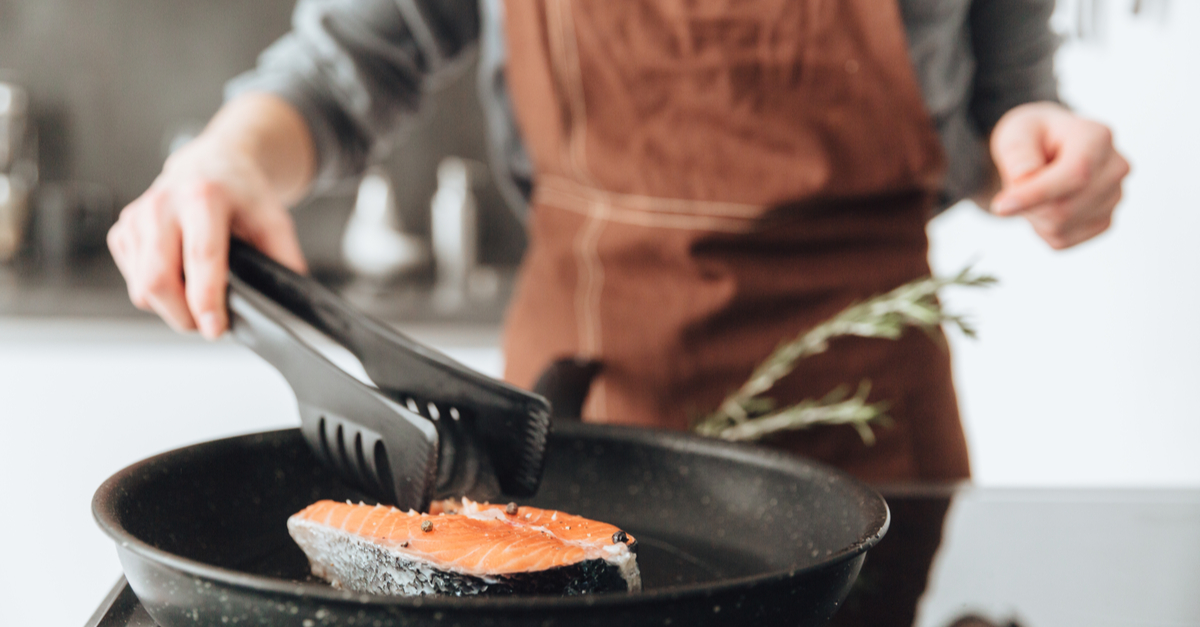 A kitchen without a cookbook is a very lonely kitchen. After all, kitchens are the home space for some of the most delicious meals and late night snacks. Even with our internet-oriented world, healthy cookbooks should be a staple in even the most basic kitchen. After all, your cookbooks will be there for you if your smartphone dies or the power goes out.
These 4 healthy cookbooks are a great starting point for your own kitchen cookbook library. Each tome comes packed with foodie inspiration and healthy eats. You can't go wrong.
At Home in the Whole Food Kitchen: Celebrating the Art of Eating Well by Amy Chaplin
Fast Facts: 150 recipes, superfood-focused, vegan, gluten-free, some cooking basics
Amy Chaplin, a famous vegetarian chef, created a cookbook that focuses on vegan and gluten-free recipes.
This cookbook is broken into two sections, with the first section educating home chefs on the hows and whys of soaking grains and beans, health benefits, and superfoods. The book even covers the more unusual superfoods like mung beans.
The 150 recipes dance through the pages of the book's second half. If you've ever wanted to learn from a famous chef, Amy Chaplin shares some of the first dishes that she teaches to new students as well as her favorite recipes to cook at home. Another lovely aspect: The food photography is enough to make you drool.
Simple Recipes for Joy by Sharon Gannon
Fast Facts: 200 vegan recipes, cooking tips, simplified recipes
Sharon Gannon established her delicious recipes on the idea of her do-no-harm philosophy. She believes that to be truly joyful, the food we consume also contributes to freeing those throughout the world. Her intentionality touches everything that she does in this cookbook, helping every home cook with more awareness.
Along with cooking tips, Shannon Gannon offers a large variety of soups, sauces, and salads. She shares how to make hot, cold, and raw soups. Gannon helps home chefs learn to simplify the processes, breaking down simple recipes into simpler instructions.
Good and Simple: Recipes to Eat Well and Thrive by Jasmine and Melissa Hemsley
Fast Facts: 140 recipes, eliminating gluten and grains
Jasmine and Melissa Hemsley, fashionable chefs from London, have been proclaimed experts on wholesome and nutritious cooking. Their cooking focuses on eliminating gluten, grains, and refined sugars. Their recipes are not only healthy but delicious and easy to recreate.
These sisters know that creating a healthy lifestyle takes small changes. Their cookbook offers a quick and little guide to making the transition with 10 simple recipes to start you off. Better yet, they also include tips for giving leftovers new life along with quick meals for people on the go.
The Yoga Kitchen: Over 100 Vegetarian Recipes to Energize the Body, Balance the Mind & Make for a Happier You by Kimberly Parsons
Fast Facts: 100+ vegetarian and gluten-free recipes, yoga-inspired
Kimberly Parsons believes that true yogi balance doesn't just begin on the mat but also in the kitchen. To the train the body well, you must feed it holistically. The cookbook is broken into chapters that are chakra-inspired, such as Ground, Flow, and Soul Nurture. Yoga-inspired and health conscious, the cookbook captures the balance of healthy eating.
Kimberly Parsons' background in Naturopathy, yoga, and cooking blend together to create a healthy cookbook. The recipes are deliciously simple and use attainable ingredients. The meals are light and healthy.
Cookbooks are a starting place for food exploration. In many ways, cookbooks can guide you through cooking and inspire new meals in your weekly menu.