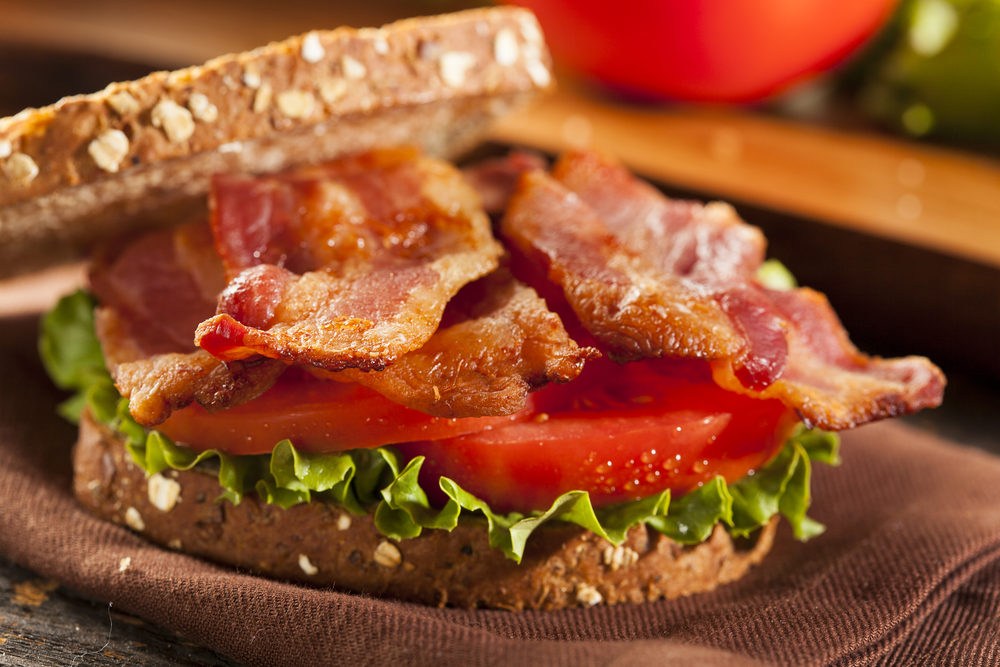 Warm weather has arrived and that means it's time to dig out some recipes for tried-and-true light meals we all love to make during the warmer months. One of the best light lunch (or dinner) options out there is a yummy BLT sandwich. After all, what could be better than a few crispy slices of bacon with some fresh veggies?
Still, this summertime classic can seem a bit plain after a while. For this reason, we suggest mixing things up. Changing just one ingredient or adding something new might just add the perfect twist, making this staple even more appealing.
Not sure what to do with a BLT to make it more appetizing? Try one of these great recipes!
Who can resist a golden brown waffle topped with all their favorite BLT fixin's? I know I can't, and I bet you won't either once you smell the delicious aroma of these waffle BLT sandwiches.
Go ahead and pull out that waffle iron; you're gonna need it once you see this amazing and unique recipe from Serious Eats.
Whether you need to reduce your carb intake or avoid gluten, this is the recipe for you. These tasty little morsels from Taste of Home have all the flavorful goodness of a traditional BLT, but skip the bread entirely. Instead, the ingredients are stuffed into mini tomatoes, making for some bite-sized snacks that are perfect for a party.
Another great option for a party are these ranch BLT roll-ups from Real Housemoms. While the cream cheese and ranch in these awesome snacks make them far from healthy, they're irresistibly delicious and so worth the extra calories when eaten on a special occasion. From game day to children's birthday parties, you can bet these will be a crowd pleaser!
Of course, if you're looking to stick to traditional bread, there are still some awesome options for mixing things up. Take this awesome recipe from Food Network, for example. It uses avocado, onion, vinegar, and high-quality bacon to take a simple sandwich to an extraordinary place.
#5: BLT Fried Egg and Cheese Sandwich
If you've never had a fried egg on a sandwich, you're really missing out. Meanwhile, the grilled cheese and BLT sandwiches both remain crowd favorites year after year. Because these things are all so tasty, it just makes sense to use this recipe from Food and Wine to mash them together and create the ideal sandwich.
Looking for another great food mash-up? Look no more! When a BLT and Mexican fare come together, you're left with a quesadilla that's both unexpected and delicious. Luckily, Macheesmo is here with their BLT quesadilla recipe in order to ensure we get this mash-up juuuust right.
Everyone loves pizza night! Why not make it even more exciting with BLT pizza? This recipe from Genius Kitchen tells you how to serve the flavors of a BLT in pizza form for an easy-to-make and interesting dish all BLT lovers will adore. What more could you ask for?
With so many amazing versions of the classic BLT to try, you might want to get started now. Try these 7 recipes first, then branch out to see what other spins you can put on this warm-weather favorite!